Petersberg Auto Repair
Top Quality, Affordable Auto Repair Services Near Petersberg - Call Today 563-921-2375
When drivers in Petersberg need cost conscious auto repairs they call Mausser Auto Service. Since 2003, Mausser Auto Service has been delivering professional and competitively priced auto repairs to the Petersberg area.
Mausser Auto Service provides top-quality auto repairs to keep foreign or domestic cars and trucks running at peak performance. Call Mausser Auto Service near Petersberg at 563-921-2375 for fast, affordable auto repairs. Customer satisfaction is our goal!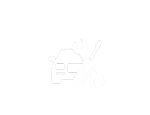 I highly recommend Mausser Auto! Joe and his staff are very professional. If they find something that needs to be fixed during maintenance on my vehicle, I always get a courtesy call with what is wrong and price. Keep up the great work!
Megan B.